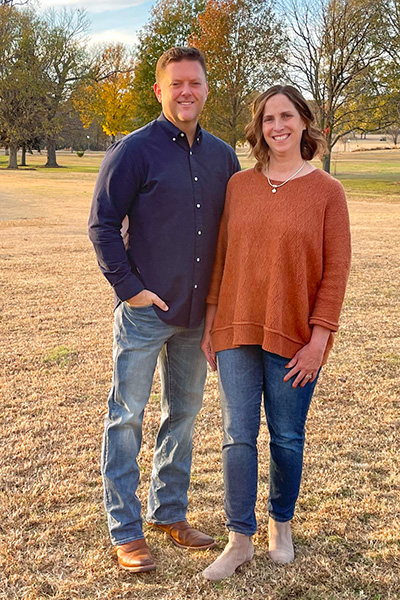 Meet Pastor Scott and wife Jennifer
Scott Bolton joined Oakland Baptist Church as Pastor in March 2023; and he has served churches in North Carolina, California, Virginia, Florida, and Tennessee since 1992. Scott is a native of the San Francisco Bay Area, and left California after high school to attend college in Virginia. He is a 1992 graduate of Liberty University, VA, earning a Bachelor's Degree in Church Leadership, and holds a Master's of Divinity degree from Golden Gate Baptist Theological Seminary in Mill Valley, CA. Scott and his wife, Jennifer, were married in 1993, and have three children: Kaitlyn (Stephen, husband), Autumn (Cam, husband) and Cody.
 Jennifer has directed Children's Ministries and involves herself with various Small Groups. Jennifer also enjoys playing with their puppies Millie and Rookie, scrapbooking, and wreath-making. Scott has enjoyed being involved in the community through various schools, athletic and civic organizations. He has coached junior football and baseball, served as the Character Coach for local high school football teams, and served as a member of the board of the Archer Lodge Community Center.